Information about indoor greening and indoor planting
Tropical plants and big trees in the interior
Regardless of whether you planted an atrium or a winter garden , whether you put trees in shopping malls , or lobes and glazed grass with tropical plants , the factor of light is always very important! It is always an advantage to promote plant growth, how much light permeability the surrounding glass actually has. Because glass is not the same as glass but now there are many different glass productions. In the translucence of the light is then also the plant key which plants and trees are actually suitable in the interior. Here, in principle, the pre-selection is decided before the construction phase (without which one is aware) which plant species or which tropical tree can actually be planted in the indoor area.

Artificial plant light is then perhaps only a solution in the second consideration. It is also important to distinguish whether the plants in the interior are only to be supported by artificial light (for example for the darker season in winter) or whether a lasting growth solution is necessary for the plants all year round. The best solution is, of course, still natural light as a skylight.

Plants that are planned for indoor use must also be able to show an acclimatization time under glass at least 2-5 years , so that they can do well without the necessary UV light. Because normal glass does not allow UV radiation to enter the interior, which ultimately is not available to the plants. Only air-conditioned plants can be used without hesitation as room greening.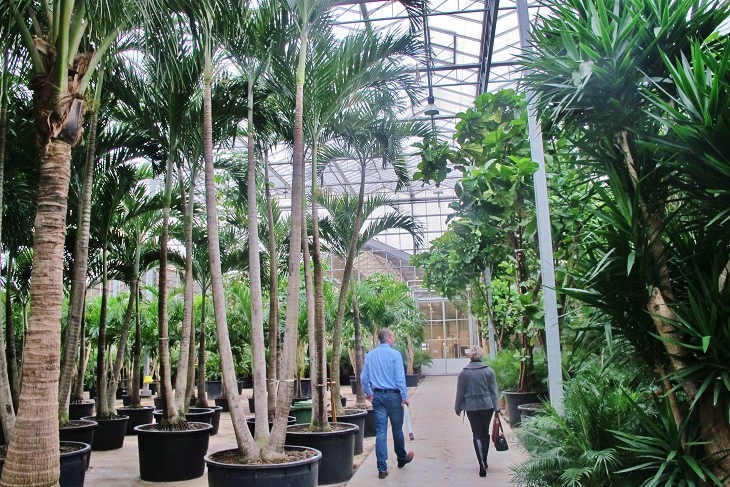 Plane plant depths and plant widths should also be planned. So planted beds not too tight . Tropical trees often have a diameter of 150 cm in the bale and pot area. This should be considered at the beginning of the construction phase. We also plan appropriate planting containers and planting tubs if the usual standard sizes are not enough.

If desired, we are also happy to produce complete plant tubs including the seat edge as in the example high-gloss white.


Humidity and drafts also play a role in correct indoor plantings.
And last but not least, the question of whether a fully automatic plant irrigation should be used or rather a person who has everything better in view and handle. We would be happy to assist you. We have customers who have been working in the greenhouse for more than 15 years and their plants. Become a partner of professionals.

Greetings
Trained ornamental plant builder and green management (green planning)
Walter Siegel